Sep 26 WORKSHOP: How to Build a World-Class Marketing Strategy & Team
Are You Ready To Build A Formidable World-Class Brand?
Is Your Marketing Strategy Non-Existent or Does It Require a New Approach?
do you know your purpose?
SPEAKERS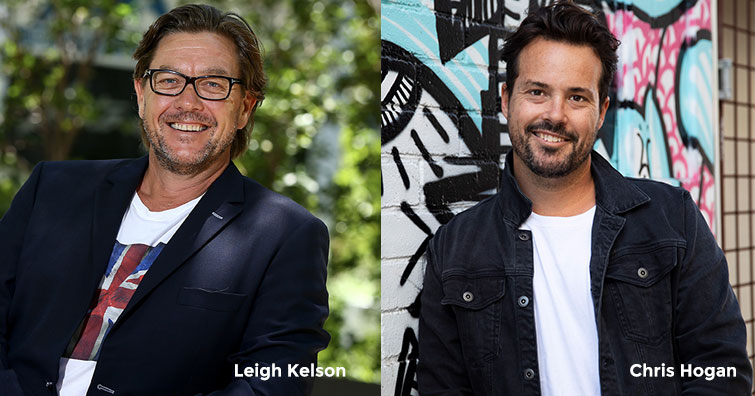 Leigh Kelson, CEO BeachCity
Leigh, is a formidable sales & marketing veteran who's founded a number of tech & media companies.
His years on boards - across the globe - has given him business experience many of us only dream of attaining.
Any time Leigh opens his mouth on marketing strategy development we and many others listen with bated breath and pure awe.
Chris Hogan, CEO MeMedia

For over 20 years Chris has been obsessed with marketing.
And in this time he has discovered that all of the best marketers in the world know that successful marketing is market driven. [Seth Godin, Simon Sinek, Tim Cook - just to name a few]
Developing a marketing strategy which aligns your teams values and purpose with your customers values and pain points, ensures your product is validated to not only fit the market but deliver a remarkable experience.
THIS MARKETING STRATEGY WORKSHOP WILL WALK THROUGH HOW TO:
Discover and articulate your individual and company purpose
Define your ideal customer and attract your own audience
Set your goals and KPIs
Structure your marketing campaigns for success
Define your teams roles and responsibilities
Have the pure joy of marketing clarity - possibly for the first time in your business life.
We've had the joy of helping businesses right across the globe with their marketing and we'd love to help you too.
OUR PROMISE:
If you don't get value from my workshop I'll give you your money back.
If you can't afford the workshop, PM me, we can work something out.
If you don't like discussing your marketing with others, we can organise something else.
NOW, PLEASE PROMISE US SOMETHING:
Don't ignore this truth.

If you don't believe me read more from Seth Godin and Simon Sinek

Take action (regardless of whether its with me or not) and work on understanding your purpose.
You'll feel amazing when you do.
WHAT IS PROVIDED:
Pens
Workshop worksheet
Water
Brainfood
WORKSHOP EXTRAS:
Future access to video training on How to Build Your World-Class Marketing Strategy & Team (available October 2019)
Access to workshop members only LinkedIn discussion group
WHEN:
Thursday, September 26, 12:00pm - 4pm
WHERE:
Granddad Jacks Craft Distillery
45 Lemana Ln, Miami QLD 4220