Webinar: How to create a Proactive Marketing Strategy
The purpose of this webinar is to help you understand how to create a proactive marketing strategy.
Over the past 20+ years, Chris Hogan has developed a strategic marketing methodology designed to win the hearts and minds of both your team and customers by building a brand on purpose.
Based on his time spent in the marketing industry and his research, Chris authored his bestselling book, Building Brands On Purpose in 2021, to help his fellow marketers be more strategic in their marketing.
In this webinar, Chris will help marketers, CEOs and board members understand how to utilise this proven methodology to create a PROACTIVE Marketing Strategy.
When: Wednesday, October 6, 2021
Time: 12:00 pm - 1:00 pm AEST (1 hr)
Where: Online Zoom Webinar
Cost to Attend: Free
Our Donation: For every registered attendee MeMedia will donate a tree to the Tree to Me Program to help the Currumbin Wildlife Hospital Foundation continue to plant eucalypt trees in their plantations to support Koala habitats.

Register in advance for this webinar: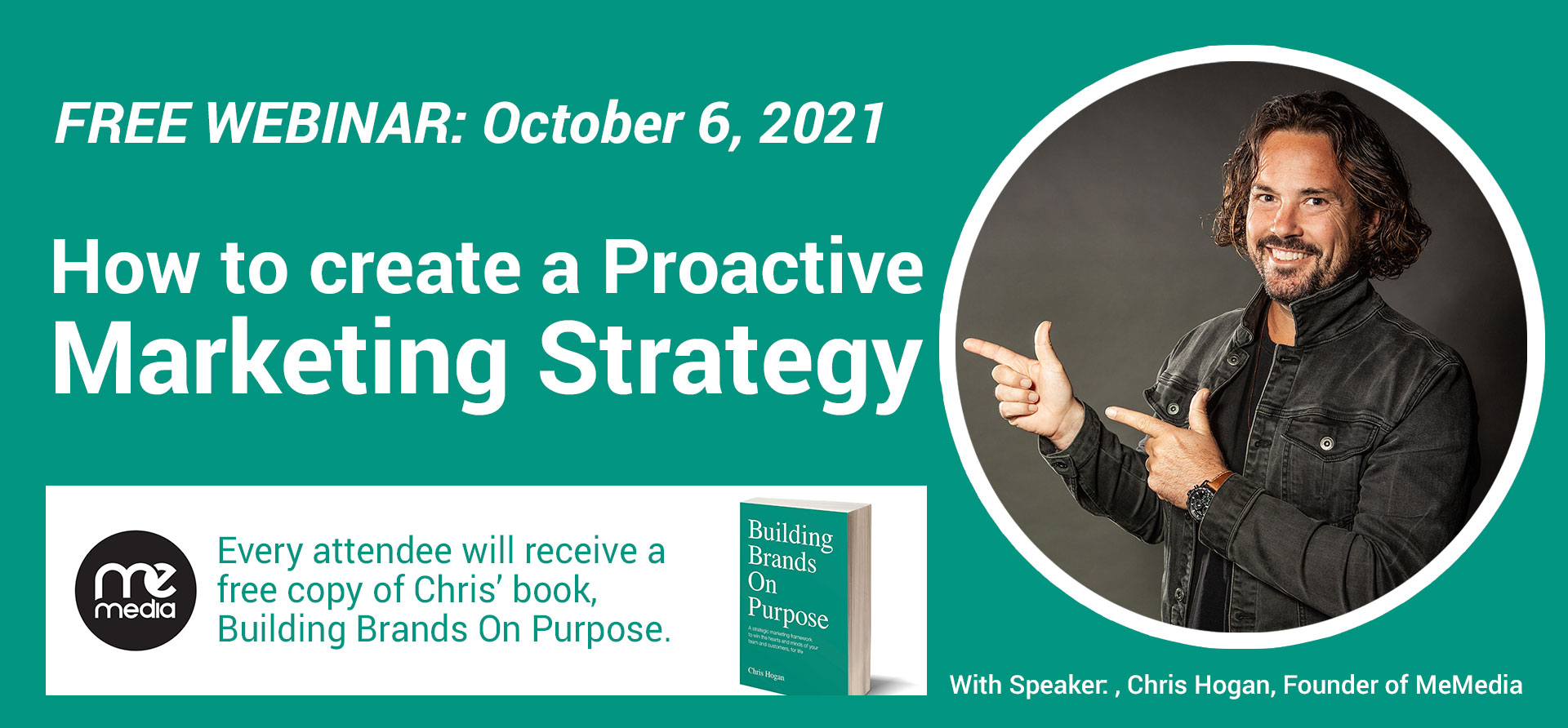 Here's what some of our previous workshop attendees have said:
---