Webinar: December 1, How to create a Proactive Marketing Strategy
The purpose of this webinar is to help you understand how to create a proactive marketing strategy.
Profit alone won't safeguard your business from failure. To be successful long-term, you need to make an emotional connection with both your team and your customers.
Chris Hogan is here to show you how to build a brand on purpose using my proven PROACTIVE strategic marketing methodology.
In his workshops, he'll break down how to develop your marketing strategy, plan campaigns and give structure to your marketing execution.
This allows you to build a brand that your customers and team will respect and love.
About The Speaker
Over the past 20+ years, Chris Hogan has developed a strategic marketing methodology designed to win the hearts and minds of both your team and customers by building a brand on purpose.
Based on his time spent in the marketing industry and his research, Chris authored his bestselling book, Building Brands On Purpose in 2021, to help his fellow marketers be more strategic in their marketing.
Who's This For?
In this webinar, Chris will help marketers, CEOs and board members understand how to utilise this proven methodology to create a PROACTIVE Marketing Strategy.
When and Where?
When: Wednesday, December 1, 2021
Time: 12:00 pm - 1:00 pm AEST (1 hr)
Where: Online Zoom Webinar
Cost to Attend: Free

Register in advance for this webinar: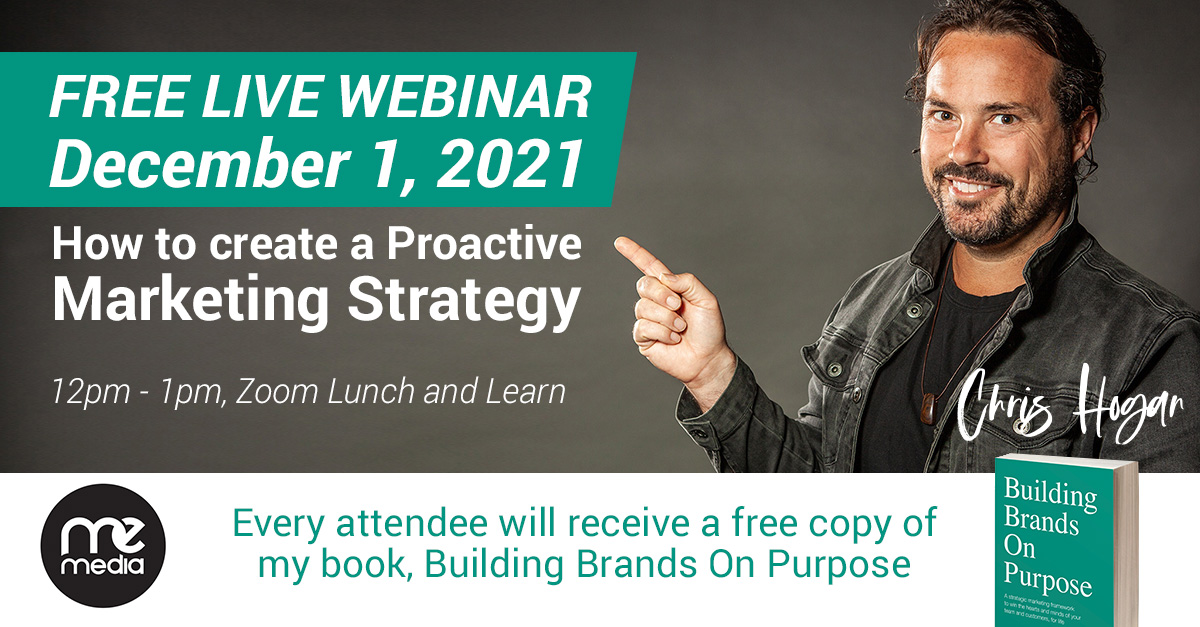 Here's what some of our previous workshop attendees have said:
---